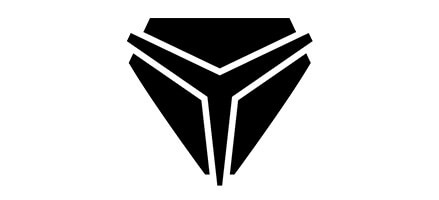 Mississippi becomes latest state to reclassify driving requirements for three-wheeled vehicles
Mississippi is the 42nd State in the U.S. to Allow Residents to Operate a Slingshot® with a Standard Driver's License
MISSISSIPPI (March 21, 2018) – Slingshot®, the bold three-wheeled, open-air roadster has announced Mississippi as the latest state to reclassify its driving requirements as an "autocycle." Mississippi becomes the 42nd state to reclassify its driving requirements, as state residents can now operate a Slingshot with a valid state driver's license rather than the previously-required motorcycle endorsement. Driving requirements for Mississippi will officially transition to autocycle on July 1, 2018.

Despite its federal motorcycle classification, Slingshot features a steering wheel, standard five-speed manual transmission and side-by-side bucket seats versus motorcycle handlebars or straddled seating. With this configuration, state policy makers recognize the need to update their licensing laws for innovative new vehicles like Slingshot. Under an "autocycle" classification, drivers do not need a motorcycle endorsement but do abide by the state's motorcycle helmet laws.

"This bill is a win-win." said Mississippi State Senator Walter Michel. "The reclassification makes it easier for Mississippians to buy and ride these exciting, innovative vehicles and will also make it easier for the small businesses who sell them to expand and create jobs."
With the reclassification of Mississippi, Slingshot is one step closer to achieving its goal of having complete uniformity across the nation where the laws do not require the need of a motorcycle endorsement.

"Since introducing the one-of-a-kind Slingshot in 2014, we have partnered with state officials to properly classify the operating requirements to a standard driver's license," said Josh Fulkerson, Slingshot Sr. Director. "Our efforts have led to incredible results with 42 states reclassifying three-wheeled vehicles. We continue to work diligently on converting the remaining states."

Representing the biggest enhancements since its introduction, the 2018 Slingshot lineup takes style, performance and technology to a whole new level. Select 2018 models feature the seven-inch touchscreen RideCommand infotainment system with turn-by-turn navigation, while all Slingshot models are powered by a 2.4L GM engine that creates 173 horsepower and 166 ft-lbs of torque. Slingshot's 2018 lineup includes three models, the S, SL and SLR, and two limited-edition offerings, the Grand Touring LE and SLR LE. Pricing ranges from an entry-level $19,999 (S) to $30,999 (SLR LE).

Owners can personalize and customize their Slingshot with a variety of Slingshot Engineered Accessories, including the revolutionary Slingshade, a color-match top offering superb rider comfort and sun protection, as well as styling enhancements, tech and audio components, storage options, wind deflectors, riding gear, helmets, driving jackets and street wear. Most of the vehicle accessories are offered in a variety of factory color-matched options.

Follow Slingshot on social media: Facebook.com/PolarisSlingshot, @Slingshot on Twitter and @PolarisSlingshot on Instagram. For more information on Polaris Adventures and Slingshot rental locations, visit Adventures.Polaris.com.

Slingshot® is a three-wheeled motorcycle. It is not an automobile and does not meet automotive safety standards. Drivers should always wear helmets and seat belts.