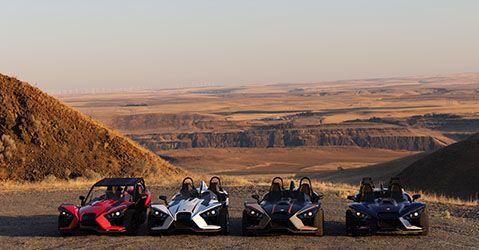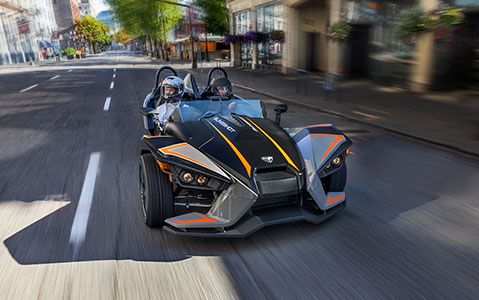 It's back! Last seen in 2019, the SLR blends style with performance, and sits between the show-stopping SL and top-of-the-line R model. Featuring the critically acclaimed ProStar four-cylinder engine with 203 horsepower and a sporty exterior two-tone paint scheme, the SLR delivers unrivaled style for the driver looking to turn heads without sacrificing premium amenities like Slingshot's Sport Interior Package, and seven-inch display powered by RIDE COMMAND.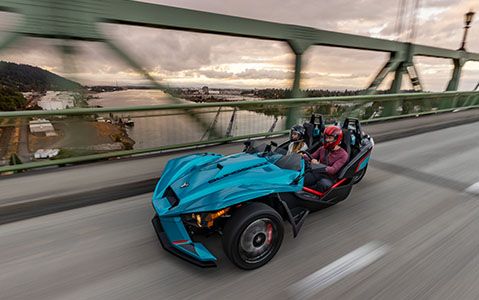 Slingshot's all-new Vented Sport Hood adds aggressive, one-of-a-kind styling while improving aerodynamics and cockpit airflow via vented fenders and hood scoop. The Vented Sport Hood is made with an all-new durable fiberglass composite material - delivering a premium fit and finish. While stock on the 2022 R model, the Vented Sport Hood is available as an accessory upgrade in a solid color or in any stock graphic package for all 2020-2022 models.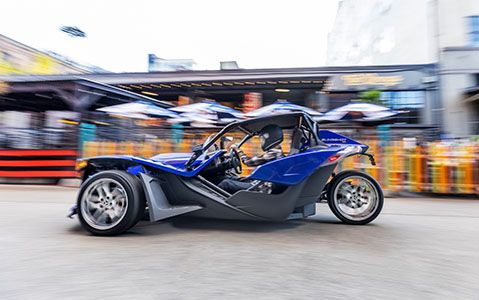 For 2022, Slingshot has expanded its accessory top offerings with the introduction of the all-new Excursion Top – an integrated toolless install and removal soft top with improved driver headroom and visibility. The Excursion Top provides a second top option for Slingshot owners and is exclusive to 2022 models.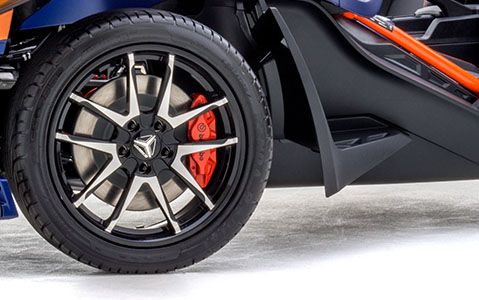 Providing unrivaled stopping power, the stylish four-piston Brembo® brakes will come standard on all 2022 R models and be available as an upgrade kit for all other models. Available in red or orange, the Brembo® front brake rotors are 14% larger than the standard front brakes rotors and feature fixed calipers.
EXPLORE THE ALL NEW 2022 LINE UP
The 2022 Slingshot SL, Slingshot R, and Slingshot R Limited Edition
Go to Slingshot S Model Page
Starting at: $32,999 CA MSRP
Available with AutoDrive or Manual Transmission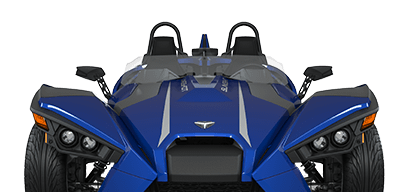 Go to Slingshot S Model Page
Starting at: $36,799 CA MSRP
Available with AutoDrive or Manual Transmission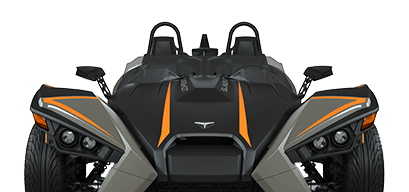 Go to Slingshot S Model Page
Starting at: $40,999 CA MSRP
Available with AutoDrive or Manual Transmission