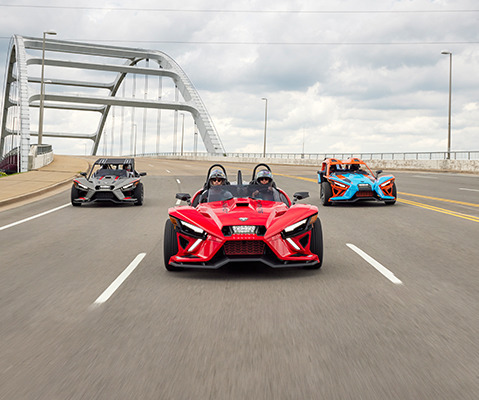 EXPLORE THE 2024 SLINGSHOTS
No two drivers are the same, their rides shouldn't be either.
Slingshot's unique design and endless customization options give drivers the opportunity to create a personalized ride, choosing elements of their vehicle, complete with the style, comfort, sound, and technology options that suit their unique lifestyle.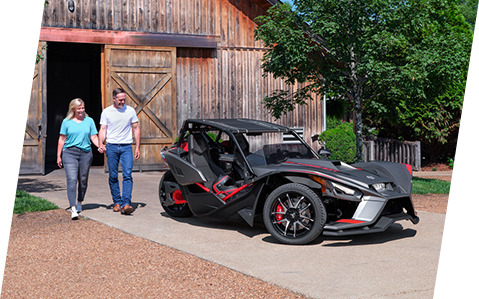 THE 3 WHEEL ADVENTURE IS REAL
Drivers and passengers get a front-row seat to every twist and turn. With a low center of gravity, open cockpit, and 3 wheels launching you forward, the Slingshot is built to turn the open road into your greatest adventure yet.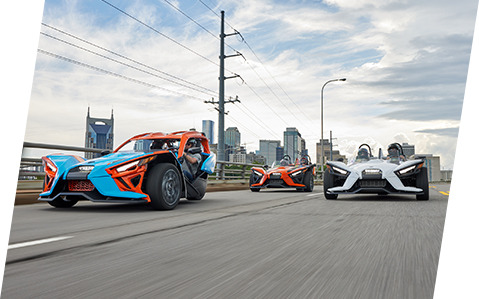 CUSTOM STYLE, AUTHENTIC YOU
Slingshot turns heads the moment it leaves the showroom. But a Slingshot is never complete without a rider's personal touch. Start your personalization journey by adding one of our four accessory series, or pick and choose the style, comfort, and performance accessories to make your ride a true reflection of you.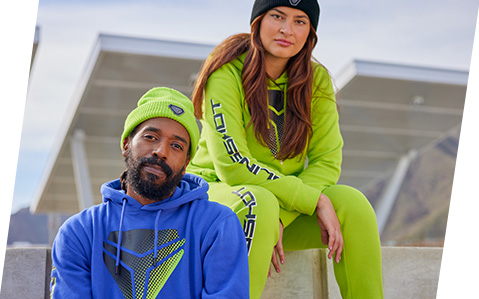 Stand out, stand proud. Connect with other passionate riders and share your love for adventure.
Follow Us: @polarisslingshot or #PolarisSlingshot