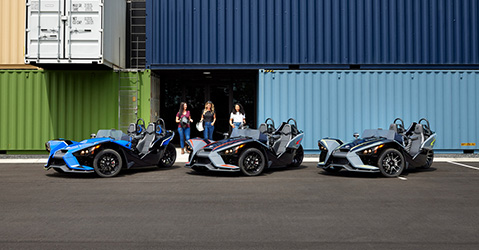 Porsche Taylor, founder of Black Girls Ride, the groundbreaking women's riding organization and magazine, focusing on rider education and celebrating women of color in powersports, shows her LA pride with her custom Los Angeles Rams Slingshot. As our Market Manager in the greater LA area, she gets her community excited and interested in Slingshot from hosting demo events to organizing group rides. When asked about her favorite aspect of the Slingshot community, Porsche shared, "The Slingshot community is like family! We embrace all riders from diverse backgrounds, all with a love for Slingshots!"
Chaka Howard is our Market Manager located in Houston who is an avid member of the Slingshot community. From planning events with awesome partners to help spread the word about Slingshot, to rallying the community on a daily basis, Chaka fuels the passion for riding and breaking boundaries for women. When asked about her favorite aspect of the Slingshot community, Chaka shared, "We are a group of like-minded people who have a passion for thrill and adventure to come together as one. We do everything together."
International Female Ride Day
As women's participation in the Slingshot community has continued to grow, Slingshot is once again celebrating International Female Ride Day (IFRD) to raise awareness and respect for women in the powersports industry, highlighting those who ride and encouraging others to join in the community. The 17th annual IFRD is scheduled for May 6, when women in over 120 countries ride in unity and support of the women riding community. This year's IFRD emphasizes the goal of including and encouraging new women to ride while shining a light on the diverse participation of women already engaging in riding.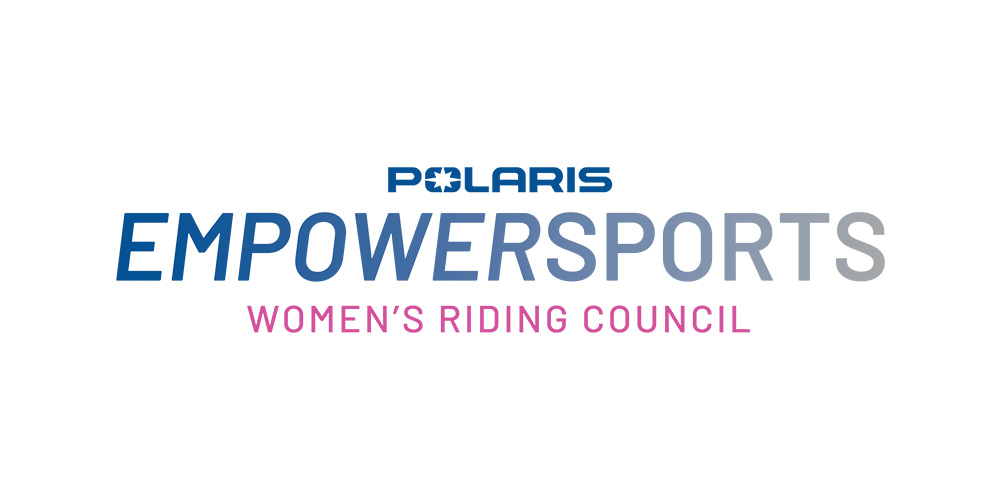 Empowersports Women's Riding Council
The Empowersports Women's Riding Council exists to uplift the passions that fuel women and put forth deliberate efforts for increased representation, inclusion and participation of women in powersports. The council joins women from all backgrounds and riding terrains as respected representatives of their sports, who will meet regularly with Polaris leaders to discuss breaking down barriers including increasing diverse women representation, vehicle and gear considerations, safety practices, combating biases and demystifying the sport for more women.