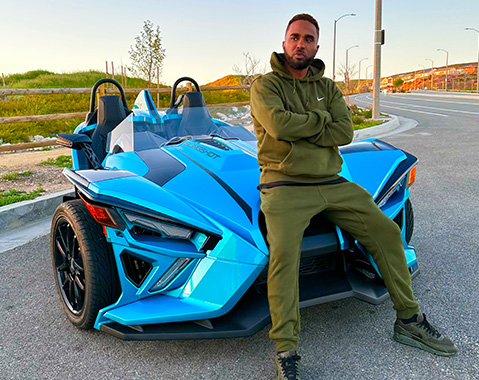 Location: Los Angeles, California
Slingshot: Slingshot SL Pacific Teal (AutoDrive)
Instagram: @dahriowonder
For Dahrio, the Slingshot Brand represents his adventurous side as well as his appreciation for authenticity and creativity. Full-time musician and dancer in LA, he's excited that Slingshot is another bold way to express his individuality. Follow along with Dahrio to see where he and his family take their Slingshot.