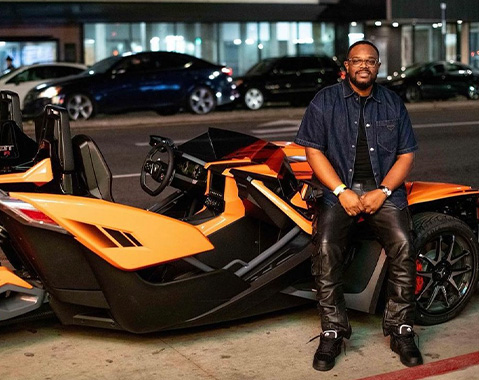 Location: Chicago, Illinois
Slingshot: Slingshot R Pacific Teal Haze (AutoDrive)
Instagram: @hustlesimmons
As a Chicago native and music industry vet, Hustle uses his IYKYK events to bring music, art, and culture to every community he's in. Slingshot offers Hustle another opportunity to rally his community around style, one of a kind experiences, and authenticity. He's excited to take his life and his events next level being apart of the Slingshot crew.