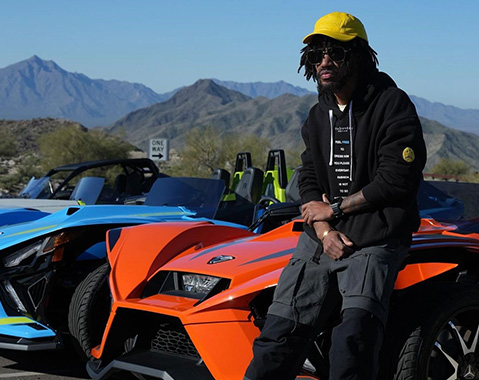 Location: New Orleans, Louisiana
Slingshot: Slingshot SL Storm Grey (AutoDrive)
Instagram: @jerinthejerk
Slingshot is one of the many ways Jerin expresses himself. He's an artist and clothing designer from New Orleans, Louisiana whose vibrant, dynamic work is echoed by his ride. Jerin is ready to take inspiration from his Slingshot experiences as he creates his art.