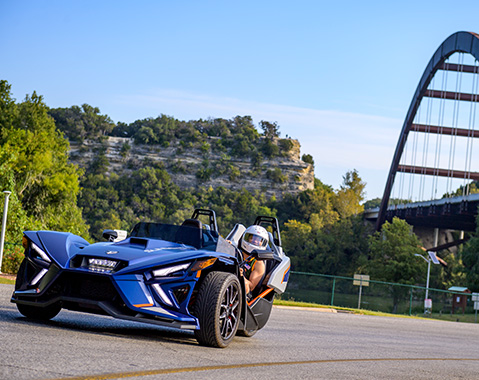 Location: Los Angeles, California
Slingshot: Slingshot SLR Lime Shadow (AutoDrive)
Instagram: @timchantarangsu
A larger-than-life TV and internet personality from California, Tim's bold attitude is perfectly mirrored by his Slingshot. For Tim, Slingshot represents his adventurous side, but also, his distinct style. After one ride in a Slingshot, Tim was set on being part of the Slingshot ambassador crew.