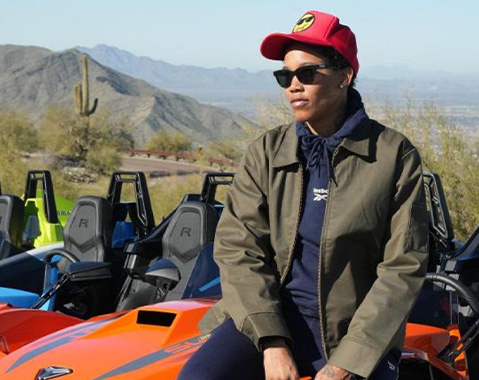 Location: Atlanta, Georgia
Slingshot: Slingshot R Lime Dream (AutoDrive)
Instagram: @tyyoung11
Retired WNBA star and TV personality, Ty, is well know for her bold and fun character. Her good vibes personsa resonates perfectly with the good vibes of a Slingshot ride. Her passion for style and fun shine through in her unique ride.