Introducing Slingshot® Ride Command®
The seven-inch, multi-touch Slingshot
®
Ride Command
®
display gives you quick access to whatever you need: Bluetooth
®
and USB audio, vehicle info, even turn-by-turn directions. And, with a customizable split-screen display, you can focus on what matters most: the road.
Escape the Ordinary While Staying in Touch
Slingshot® Ride Command® Features
Slingshot
®
is about pushing the edge. Of design. Performance. And now, technology. With the all-new Ride Command
®
, you'll have everything you need at a glance.
Monitor fuel range, miles to your next oil change, current altitude, average fuel economy, heading, Bluetooth
®
status, and much more.
With built-in navigation, you can get turn-by-turn directions and find the nearest points of interest, including gas stations and restaurants.
INDUSTRY LEADING TOUCHSCREEN DISPLAY
A super-sharp, seven-inch display that lets you pinch, swipe and tap to access features like turn-by-turn navigation, vehicle information, and Bluetooth® audio.
Slingshot® Ride Command® Gallery
RIDE COMMAND® IS STANDARD ON THESE 2018 SLINGSHOT® MODELS
Not only is Ride Command® the most advanced touchscreen in the industry, it comes standard on three of our four 2018 models.
Style that makes a bolder statement. The Slingshot® SL. Available in two attention-grabbing colors. With cast-aluminum wheels. And premium Rockford Fosgate® audio, for a sound as powerful as its presence.
The SLR doesn't just feel like it was made for the racetrack. It was born from it. With Sparco® racing components. An extra-wide 305mm rear tire. High-performance 18-inch forged-aluminum wheels. And premium SLR-branded bolstered sport seats for extra support in the corners.
Equipped with factory-custom features like Bilstein® 10-way adjustable shocks. Premium SLR-branded sport seats with color-matched side bolsters. And a 200-watt Rockford Fosgate® audio system that feels as intense as the drive itself.
Slingshot® Ride Command® Updates
Get Your Slingshot® Software Here
Need the latest software and maps for your Slingshot
®
Ride Command
®
display? Click below and follow the steps to the Slingshot
®
software update.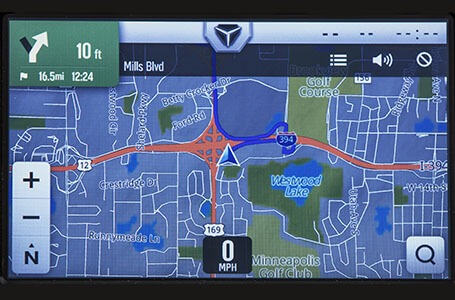 Get Your Slingshot® Maps Here
Download the Map Update desktop application for Windows and Mac to update your Slingshot® accessory or current display. Click below to receive the maps.