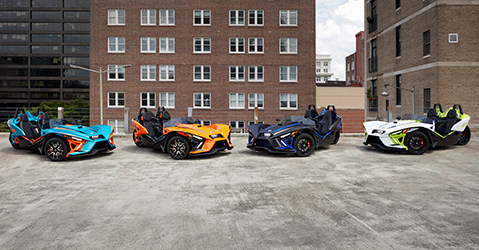 EXPLORE THE ALL NEW 2023 LINE UP
The 2023 Slingshot S, Slingshot SL, Slingshot SLR and Slingshot R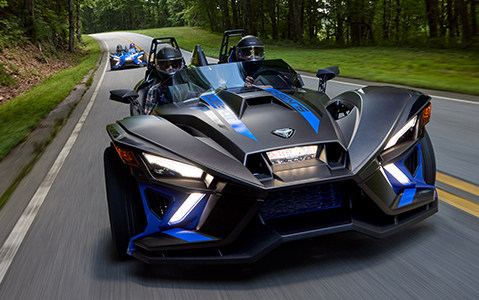 Slingshot's Vented Sport Hood adds aggressive, one-of-a-kind styling while improving aerodynamics and cockpit airflow via vented fenders and hood scoop. The Vented Sport Hood is made with a durable fiberglass composite material - delivering a premium fit and finish. While stock on the 2023 R model, the Vented Sport Hood is available as an accessory upgrade in a solid color or in any stock graphic package for all 2020-2023 models.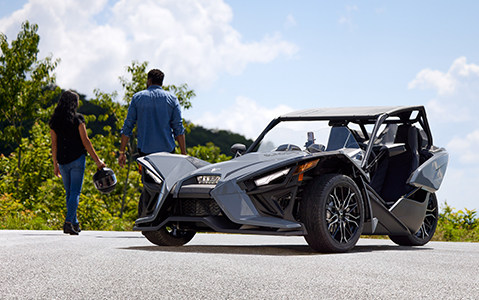 Slingshot has expanded its accessory top offerings with the introduction of the Excursion Top. The new Excursion Top has an integrated toolless install and removal soft top with improved driver headroom and visibility. The Excursion Top provides a second top option for Slingshot owners and is exclusive to 2022-2023 models.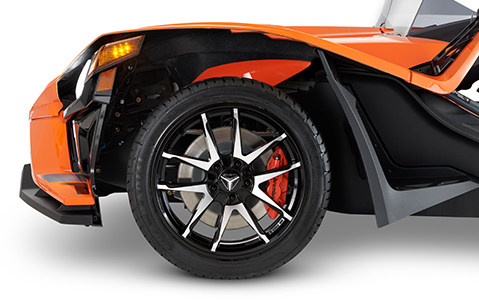 Providing unrivaled stopping power, the stylish four-piston Brembo® brakes will come standard on all 2023 R models and be available as an upgrade kit for all other models. Available in red or orange, the Brembo® front brake rotors are 14% larger than the standard front brakes rotors and feature fixed calipers.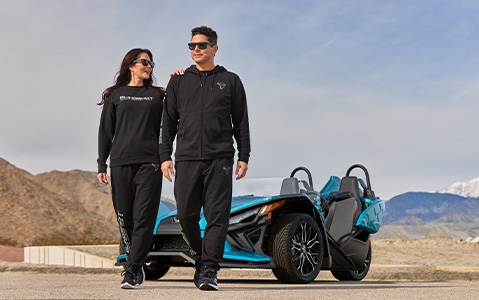 Make sure the only thing making a bigger statement than your Slingshot is your gear. Explore the new Spring Collection.