Personalized Information with Slingshot Account
Create or log in to your account to manage your vehicle(s) and gain direct access to the following information:
Vehicle Profile & Specs
Maintenance Records & Recommendations
Manuals, Warranty & Vehicle 101
Recent Rides, Ride Planning & Maps
Recalls & Safety Bulletins
Online Purchases & Vehicle Builds History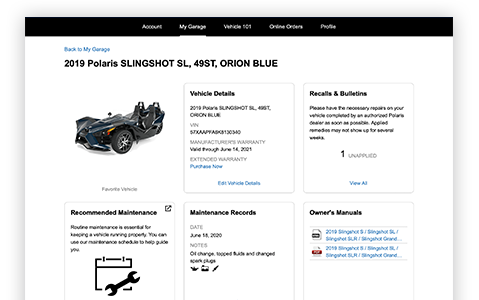 Use the correct techniques when riding, performing maintenance, and installing accessories on your Slingshot. Our how-to videos give step-by-step instructions for common tasks.
Frequently Asked Questions
How do I obtain a replacement key for my Slingshot?
A dealer can help you get another key if you still have the original. If both
original keys are lost, you must replace the ignition.
How do I find paint for my Slingshot?
Touch-up paint should be ordered through a Slingshot dealer. A paint code is required to ensure exact match. Look up your vehicle's paint code in the online parts catalog.
Stay up-to-date on the proper usage of your Slingshot and accessories. Find more articles in the Help Center.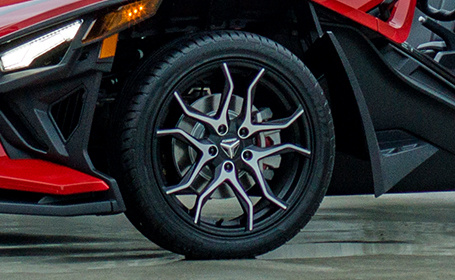 Tire and Wheel Maintenance
Tire pressure, tread depth and tire specifications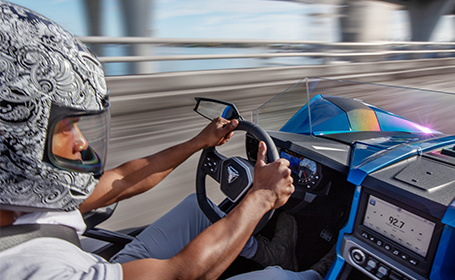 A look at the instrument cluster on your Slingshot.
Upload a photo of your vehicle here or tag it on social using #MySlingshot to be featured in our gallery.