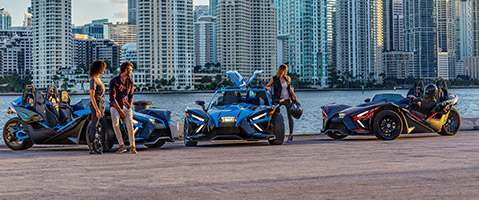 ENTER FOR A CHANCE TO WIN A 2020 SLINGSHOT AND DISCOVER THE SLINGSHOT EFFECT
A newly developed powertrain, redesigned interior, and refined exterior styling make the 2020 Slingshot a premium experience to be enjoyed by all. Enter your information below for the chance to be instantly upgraded to a 2020 Slingshot SL outfitted with 1 of 3 accessory series to fit your riding style.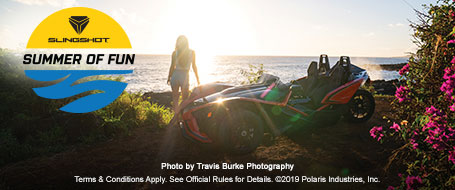 The Polaris Slingshot Road To Hana Giveaway Has Ended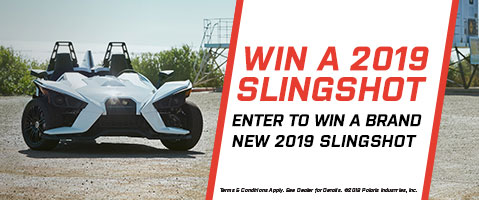 The 2019 Slingshot Giveaway Sweepstakes has ended.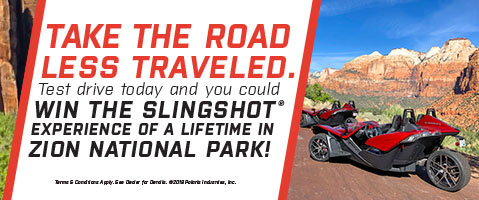 Slingshot Adventure Giveaway
The SLINGSHOT ADVENTURE GIVEAWAY SWEEPSTAKES has ended.