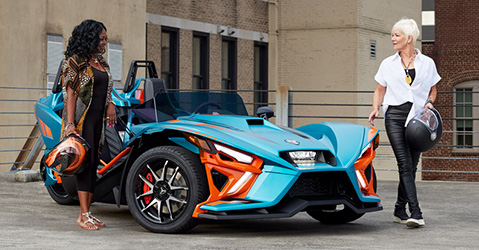 Porsche Taylor, founder of Black Girls Ride, the groundbreaking women's riding organization and magazine, focusing on rider education and celebrating women of color in powersports, shows her LA pride with her custom Los Angeles Rams Slingshot. When asked about her favorite aspect of the Slingshot community, Porsche shared, "The Slingshot community is like family! We embrace all riders from diverse backgrounds, all with a love for Slingshots!"
Professional racer, Loni Unser, joined the Polaris Slingshot team again in Atlanta, GA for a day packed full of Slingshot demos, Q&A, product walkarounds, and an owners' ride. With a growing community of female riders, Slingshot is proud to bring women together to celebrate the joy of getting out on the open road.
Slingshot kicked off it's Women Behind the Wheel initiative by welcoming women and aspiring riders for a full day of driving in Houston, TX. The one- day event focused on brining women together and getting them out on the road behind the wheel of a Slingshot. Guests had an opportunity to demo the 2021 Slingshot lineup, ask questions during product walkarounds, and meet female Slingshot owners.
International Female Ride Day
As female participation in the Slingshot community has continued to grow, Slingshot is once again celebrating International Female Ride Day (IFRD) to raise awareness and respect for women in the powersports industry, highlighting those who ride and encouraging others to join in the community. The 16th annual IFRD is scheduled for May 7, when women in over 120 countries ride in unity and support of the female riding community. This year's theme, #FocusFemaleForward, emphasizes the goals of IFRD, including encouraging new women to ride while shining a light on the diverse participation of women already engaging in riding.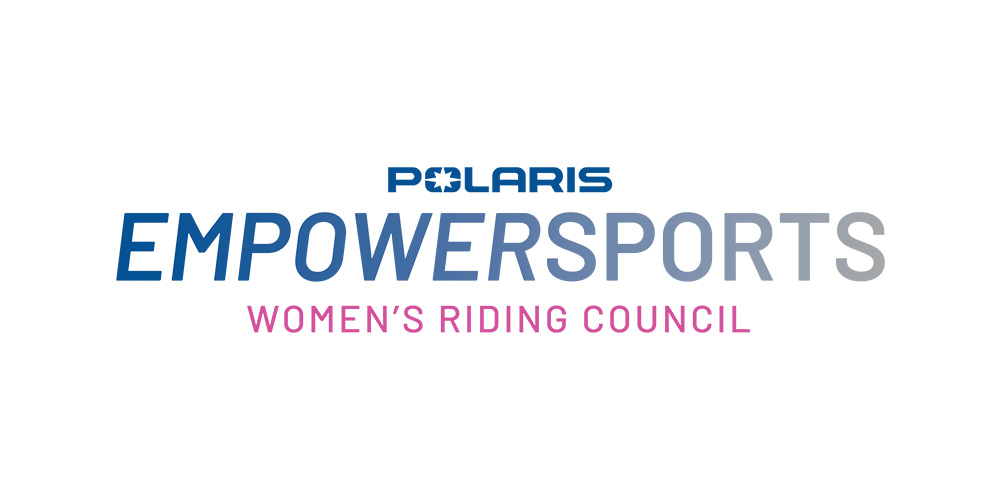 Empowersports Women's Riding Council
The Empowersports Women's Riding Council exists to uplift the passions that fuel women and put forth deliberate efforts for increased representation, inclusion and participation of women in powersports. The council joins women from all backgrounds and riding terrains as respected representatives of their sports, who will meet regularly with Slingshot leaders to discuss breaking down barriers including increasing diverse female representation, vehicle and gear considerations, safety practices, combating biases.