View the Slingshot service parts catalog by assembly diagram for common components like body panels, electrical components, and steering parts.
The parts book for this model is still in development, please check back later.
SLINGSHOT PARTS & MAINTENANCE RESOURCES
---
Get Professional Maintenance & Repair Services
For those who prefer to have a certified professional service and maintain your vehicle, RideReady was built for you.
Choose the service method that works best for you.
We'll come to you and perform basic maintenance and accessory installs at your location.
We'll handle vehicle transportation to and from the dealership to complete your service needs.
Use RideReady to schedule with your dealer and you can drop off your vehicle at a time that works for you.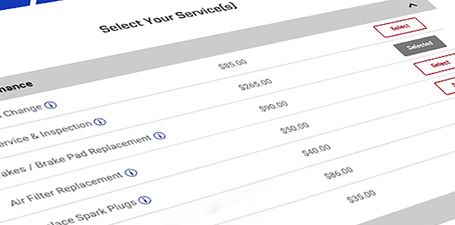 Transparent Service & Pricing
Service and pricing transparency so there are no surprises. Plus, receive notifications throughout your service appointment to keep you updated on the status of your vehicle.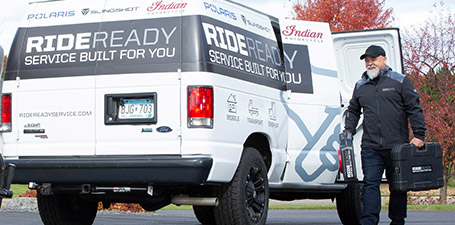 By selecting a RideReady Certified Dealer, you can feel confident that your vehicle is serviced by an experienced, factory-certified technician. All RideReady service providers perform background checks on their mobile and transport staff.