About Club Slingshot™
Club Slingshot™ was created to support our dynamic owners and their love of their Slingshot®. No matter your model, status (new or used), or experience - be it group rides, events or socializing with fellow owners and enthusiasts - Club Slingshot™ has something for everyone. Our goal is to provide you with tangible benefits and dedicated support, in an effort to fuel the experience and foster the connection of our passionate Slingshot® owners.
We are about connecting. We are about community. We are about fun. And, we are about getting out and enjoying the drive! As an owner, you are an honorary member of this program. We welcome you!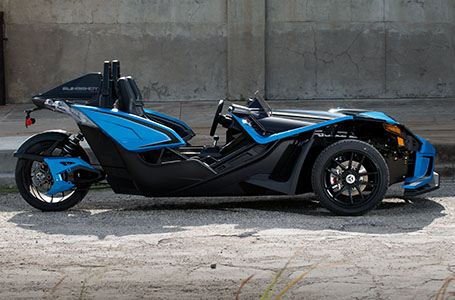 Connect
Bring Slingshot® owners in local area to get out, ride together and make connections with other owners and prospective owners.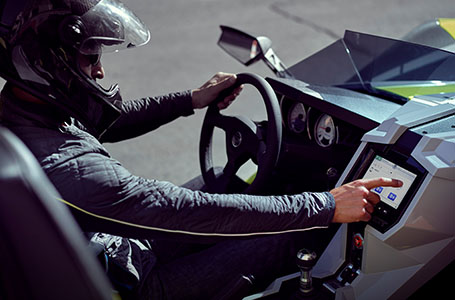 Ride
Promote responsible, safe Club activities and encourage participation in events, rides, and other activities in a responsible and safe manner.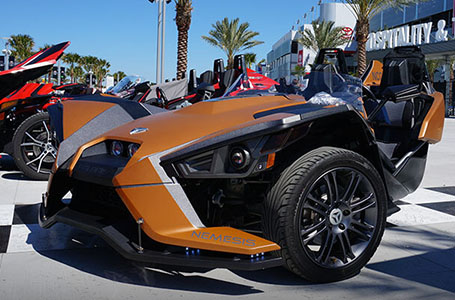 Involvement
Foster community support and involvement through events, rides, fundraisers, and other charitable activities.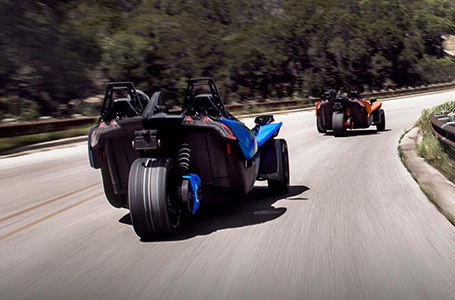 Fun
Whatever your definition of fun may be, in Club Slingshot™ we know the one-of-a-kind riding experience will make you smile!
Benefits
As a Slingshot® owner (new registration and used), we invite you into Club Slingshot™ for one-year (1) to enjoy all the benefits this program has to offer. All current owners have been entered into the program automatically based off current vehicle owner (registration). Going forward all new buyers will be provided a one-year (1) membership to Club Slingshot™ with purchase of a new unregistered vehicle.


Benefits include:
Membership Card (household/family)
Owner Magazine
Exclusive Events & Group Rides
Exclusive content & special VIP offers Local Club Participation

As Club Slingshot™ grows, you will find local Clubs popping up and supported by authorized Slingshot® dealers. If you are interested in a Club in your area, start by letting your dealership know. Each dealership has the opportunity to sponsor one Club.
How to Start a Local Club
Each local Club is sponsored by an authorized Slingshot
®
dealership. To get started contact your local dealership and let them know your interest in a local club in your area. Contact
clubslingshot@polaris.com
for more information and questions.
JOIN THE FUN - UPCOMING EVENTS
Don't miss out! The Slingshot participates in events all around the country. Find one near you and make plans to attend.