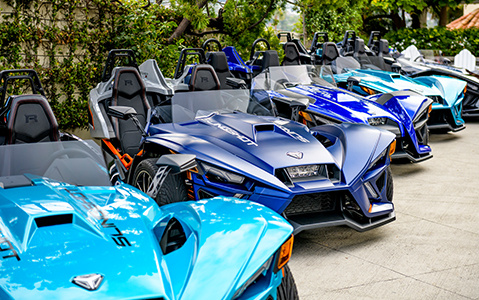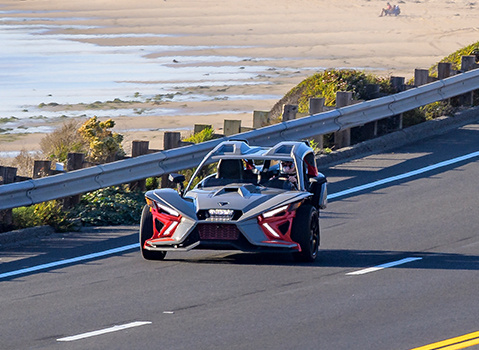 Why Reserve Your Slingshot
Reserving gets you one step closer to getting behind the wheel of your Slingshot. Submit your reservation below and we'll connect you with your preferred Slingshot dealer to finalize your order. Due to the high number of Slingshot reservations, confirm exact timing with your dealer.

Select your Slingshot and choose a dealer to reserve.

Your preferred dealer will reach out to you to verify your information and pricing and to officially place your order.

Your dealer will keep you updated on when you will receive your Slingshot.
---
• How long will it take to receive my Slingshot?

Delivery times vary, please contact your dealer for timing. However, reserved Slingshots will receive shipping priority.
• What Slingshot models can I reserve?

Which specific Slingshot models are available to reserve varies based on available inventory, time of year and other factors.
• Who do I contact about an issue with my order?

If you have any questions regarding your order please reach out to your dealer directly.
• Do I need to pay a deposit to pre-order a Slingshot?

Yes, you will most likely need to pay a deposit to reserve your Slingshot. Please contact your local dealer for specifics.