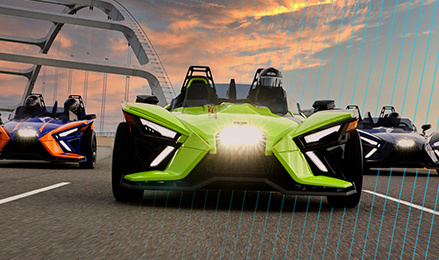 The Benefits of 3-Wheel Motorcycles & Vehicles
&nbsp
Motorcycle riding. There's nothing quite like it. The wind in your face. The throaty rumble of the engine beneath you. And the steady rush of the pavement as you take in the world around you. Motorcycle riding is simply good for the soul. Whether you ride alone or in a pack, the feeling of being out on the open road is something to look forward to. It's a feeling you never want to let go of, and there are many ways to extend that experience, even when a motorcycle becomes less practical in your life. It's why so many 2-wheel riders are switching to 3-wheelers.
Is it time to make the switch from a motorcycle to a 3-wheel bike or vehicle?
There are many reasons why riders would consider making the switch to a 3-wheeled motorcycle (sometimes called trikes). It's often a very personal decision that can happen at any age. Although, those reasons often include a rider's desire to seek out something they feel safer on—something that's maybe a little easier to handle—as well as a vehicle that requires less of their attention so they can focus more on the ride and the friends they are riding with. Three-wheel motorcycles, roadsters and autocycles (like the Polaris Slingshot) provide all of that while keeping the open-air experience riders love.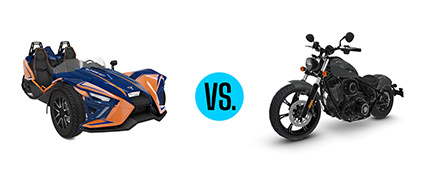 3-wheel riding vs. 2-wheel riding
As 3-wheeled vehicles become more and more popular, more and more riders are talking about what a great decision it was for them to make the switch. As you work through your own personal choice, here are a few important things to keep in mind.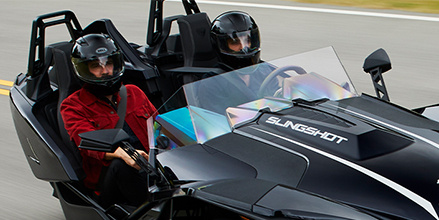 Comfort and spaciousness
One of the biggest factors that come into play as riders weigh their options is the fact that these vehicles are simply wider and bigger. That means more room for comfort features, for a ride that's easier on your body—particularly if you have muscle, joint or back issues.
Gain greater stability
Of course, the addition of the third wheel also brings incredible stability and easier cornering. Which means you don't have to handle the bike's weight, which in turn means you aren't wearing yourself down in the middle of your ride.
Advantages for longer rides
Because of that comfort, spaciousness and stability, riders often find they can stay out longer on a 3-wheeled vehicle, extending their rides deeper into the day, going on road trips or even overnighting it. Plus, all that extra space means extra storage.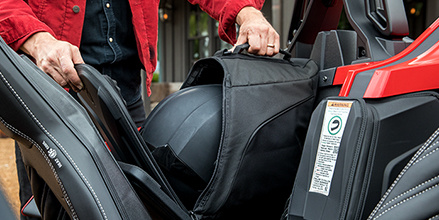 Benefits for senior motorcycle riders
As mentioned before, riders of all ages are considering the benefits of 3-wheel riding. So, it's not just an age thing. But at some point, we all reach that milestone where handling our bike gets a little harder on us. A 3-wheeled bike, trike or autocycle takes that. weight off and puts the focus on enjoying the ride.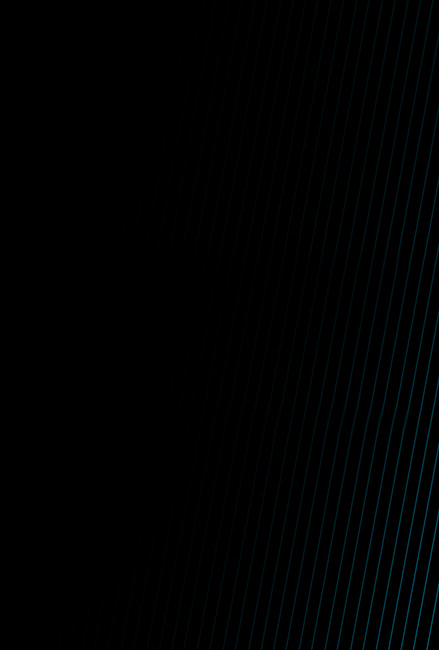 Consider your options carefully. There are plenty.

As 3-wheel riding becomes more and more popular, there are a ton of options out there for you to choose from. The most obvious is the trike with the single wheel in front and two in back, although you'll also encounter motorcycles with that configuration flipped. As mentioned earlier, there's also a relatively new category of a 3-wheeled ride called an autocycle, like the Polaris Slingshot. It's part motorcycle, part car and every bit unique. Our suggestion is, no matter what you choose—be safe, have fun and enjoy the ride. We can't wait to see you out there.