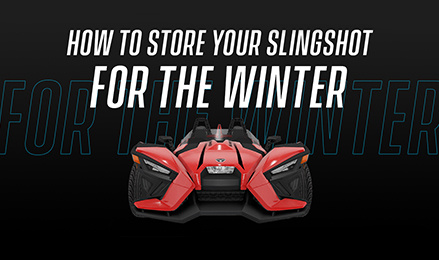 Tips for Winterizing Your Slingshot
&nbsp
While in our minds it's always Slingshot driving season, Slingshot owners in some regions know they have to store their favorite vehicles in the winter. Storing your Slingshot properly is vitally important to its long-term dependable performance and to your enjoyment next season. So, if you plan to store your Slingshot here are a few great resources for you.
Turn to Your Dealer
One of the easiest ways to get your Slingshot tucked in for the winter is to contact your local dealer. Most Slingshot dealers offer storage prep services, and some even offer to store your vehicle and then get it ready for the spring driving season. If you do your own off-season winterization, your Slingshot dealer is your source of important products such as Fogging Oil and more.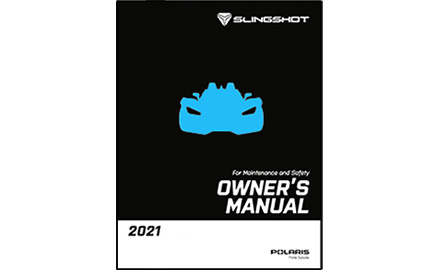 If you enjoy working on your own vehicle and want to put in the prep work yourself, your Slingshot Owner's Manual is a great source of winterization information. If you can't locate yours, it is also available here. Your manual includes step-by-step instructions for extended storage.
You should prepare your Slingshot for storage any time you won't be driving it for 60 days or more.
How to Store Your Slingshot
Here are few things you'll want to consider for proper winterization of your Slingshot.
Slingshot Storage Essentials
When storing your Slingshot for the winter, here are some essentials that are handy to have on hand. You can find them at the Slingshot maintenance homepage or at your local dealer.
For more help visit our online help center
The Slingshot Help Center on the Polaris Slingshot website offers a wealth of information, including answers to many of your technical and non-technical questions regarding storage, battery charging, oil types, and much more.
Getting Ready To Ride In The Spring
As warm weather approaches, you can turn to your Slingshot dealer to get it ready to drive again, or once again consult your Owner's Manual for detailed instructions. We hope your off-season is as brief as possible, and that you are out on the road, ready to roll, thanks to the steps you took in advance to properly store your favorite ride.