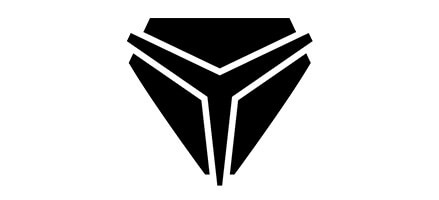 Tune in to watch Slingshot® visit some of the most iconic locations on the West Coast and enter to win the ultimate west coast road trip.
Polaris® Slingshot® debuts "run the coast" webseries on topgear.Com enter to win the ultimate west coast road trip
MINNEAPOLIS, MN (October 5, 2015) – Polaris Slingshot is excited to announce the release of an eight-part web series titled "Run The Coast" – now live on TopGear.com. "Run The Coast" is a whirlwind, ten-day road trip up the west coast of America showcasing the ultimate on-road adventure in a Polaris Slingshot. This epic road trip covers over 1,200 miles, starting in LA and ending in Seattle, covering all points in between. Documenting the adventures from start to finish, viewers can expect stunning scenery, iconic locations, and some interesting characters as "Run The Coast" takes in the sights, sounds and excitement along the way. Live now, fans can watch our Run The Coast campaign on topgear.com.
http://www.topgear.com/car-news/advertisement-feature/run-the-coast-america-meets-the-polaris-slingshot
"Slingshot can turn any ordinary road trip into an unforgettable experience," said Craig Scanlon, vice president of Slingshot. "We are excited to show our fans exactly what Slingshot can do by taking on some of the best and most iconic driving roads in the world."
Inspired by the "Run the Coast" web series, Slingshot is sending one lucky fan on the ultimate West Coast road trip. Starting today, fans can enter the "Experience the Coast Contest" for a chance to win a weekend trip for 2 to Los Angeles including the opportunity to test drive the Polaris Slingshot! For more information about the contest and to enter to win visit sling.sh/ExperienceTheCoast. Stay tuned to Topgear.com for new "Run The Coast" webisodes, content, and to see what happens next, as we take the Slingshot on the ultimate drive. It's going to be quite a trip…"
Slingshot® Trim Levels:
Slingshot® is now offered in three distinct trim levels for a limited time only. The base Slingshot® has a starting U.S. MSRP of only $21,199 features titanium metallic paint, 17 inch lightweight alloy wheels upfront and an 18 inch wheel in the rear. The premium Slingshot® SL, with a starting U.S. MSRP of only $25,199 features Red Pearl paint, larger 18 inch cast aluminum wheels upfront and a 20 inch wheel in the rear, as well as a blade windscreen for wind protection. It also features a media console with a 4.3" LCD screen, back-up camera, Bluetooth® integration and a 6-speaker audio system. The Slingshot® SL LE offers all of the same upgrades as the Slingshot® SL, but on top of that will include a striking Black Pearl paint color. The Slingshot® SL LE in Black Pearl has a U.S. MSRP of $26,199.
Follow us at Facebook.com/PolarisSlingshot and @Slingshot on Twitter.